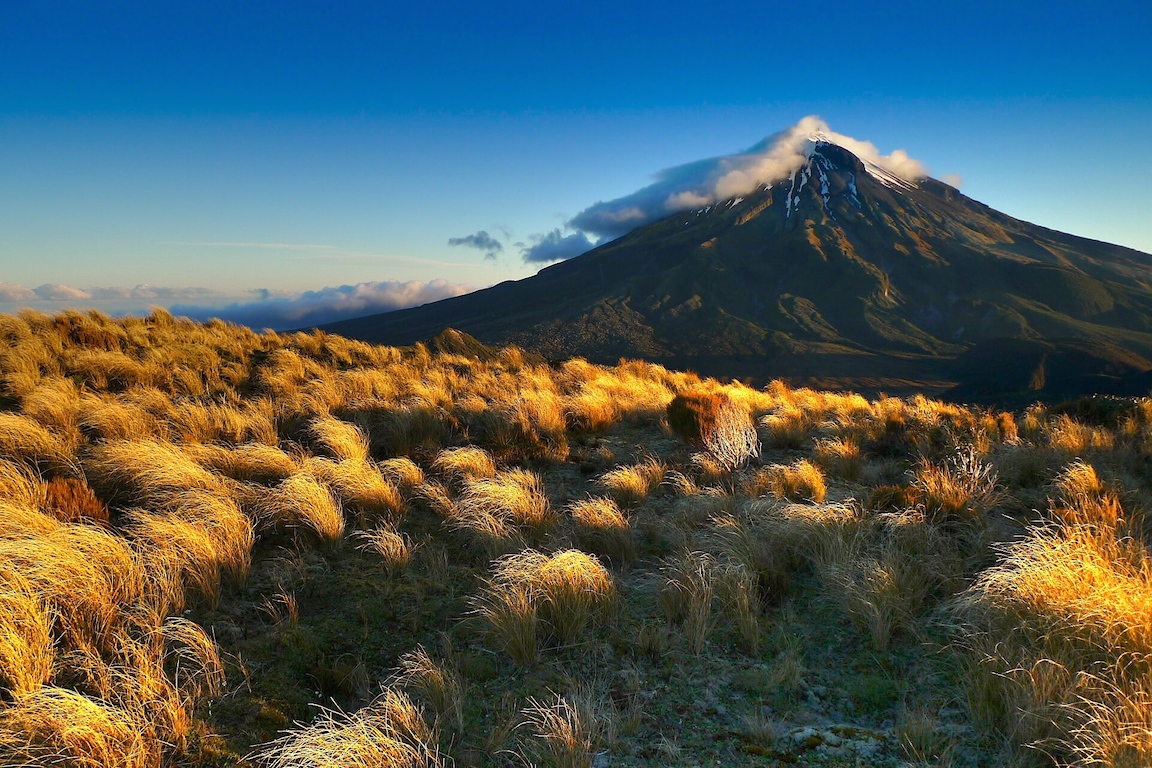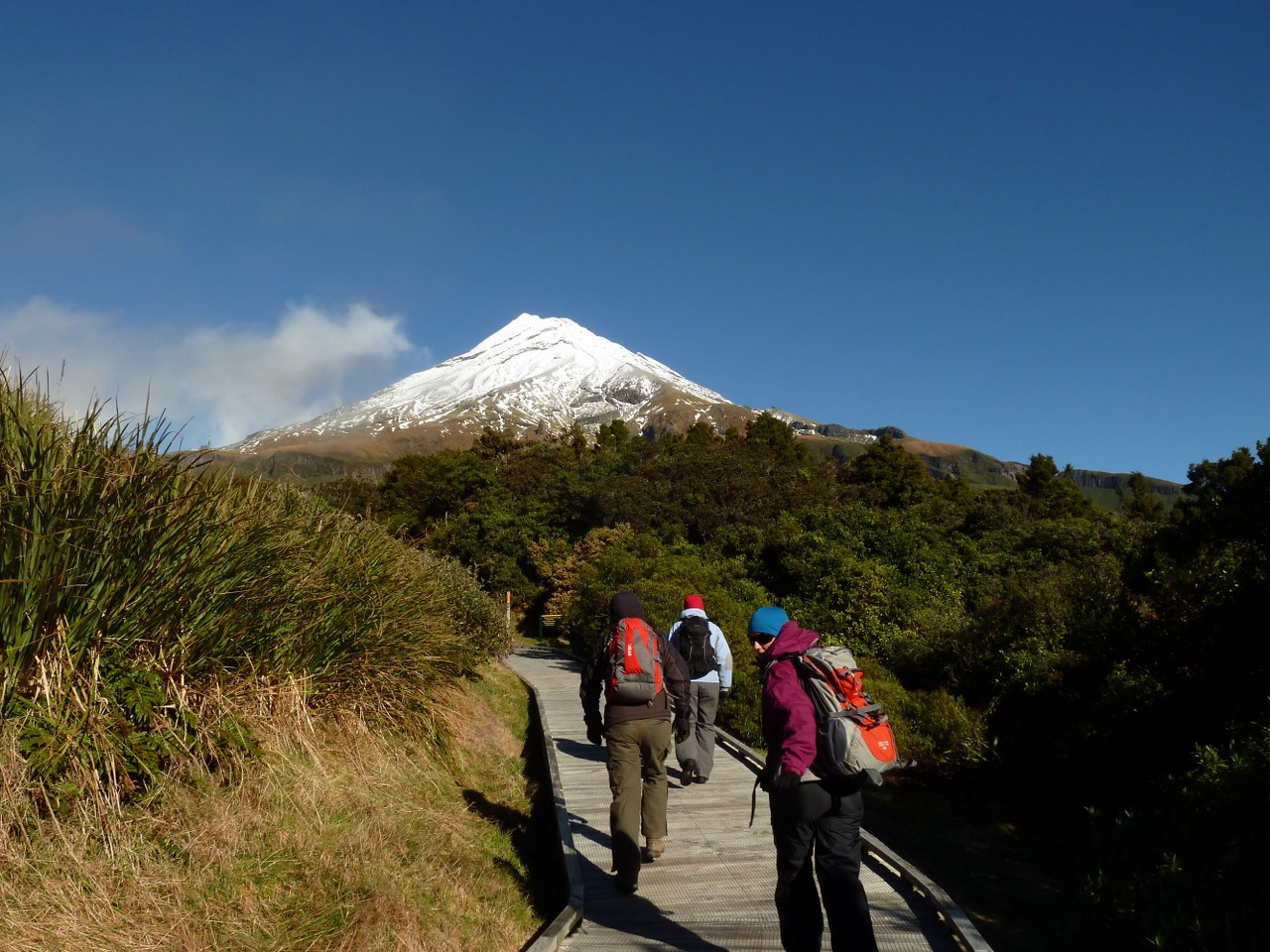 The Pouakai Crossing is Mt Taranaki's premier one day walk. Over 18.4 km our experienced guide will ensure you appreciate all the features the walk covers as well as ensuring your safety along the way.

Starting at North Egmont you'll get great views of Mt Taranaki, out over the north Taranaki countryside to the coast and inland to Mt Ruapehu. You'll get up close to the towering lava columns of the Dieffenbach cliffs, cross the active erosion scar of the Boomerang slip, and see the red water of the Kokowai Stream caused by manganese oxide oozing from the earth.

The Pouakai Crossing takes you through the fragile and haunting Ahukawakawa Swamp then across the golden tussocks of the Pouakai plateau to the famous tarns with their mirror reflections of Mt Taranaki. You'll finish your walk descending through the peaceful forest of the lower Pouakai Ranges before being transported back to your accommodation in New Plymouth.
Cost – 2 people - $480 per person
Cost – 4 people or more $325 per person
Includes transport to and from New Plymouth, lunch, drinks and snacks and your guide
The tour is available for a minimum of two people, however if you would like to make a booking for just one person please get in contact. To book email cathy@discovertaranaki.nz or Ph 0272 410 458 or 0800 347 82