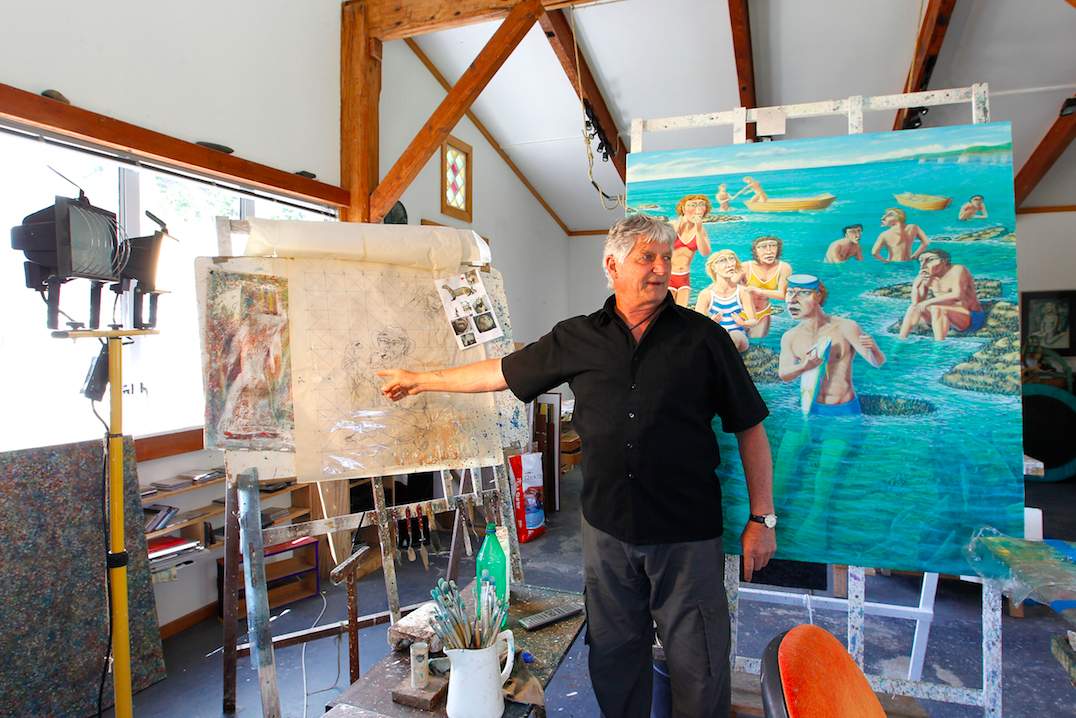 A One Day Private Art Adventure.
Be guided by our experts through a range of art from the internationally acclaimed Govett-Brewster Art Gallery and Len Lye Centre to three individual artist's studios of significance including access to the works of a range of artists such as Reuben Paterson, Jordan Barnes, Peter Peryer, Renate Verbrugge, John McLean, Fern Petrie, Anna Korver and Steve Molloy or the works of Don Driver or Tom Kreisler (held by their widows)
Your day will start at 9.30 am when your passionate Taranaki guide for the day meets you at your accommodation. After a coffee to tide you over until lunch you will visit the first of the artist studios. These will have been chosen in conjunction with your interests and also based on the artists availability at that time of the year. Here you will get to hear more from the artist themselves about their creative process and their journey to where they are today. It will then be time to visit New Zealand's most provocative art gallery the acclaimed Govett-Brewster Art Gallery/Len Lye Centre. The centre is home to the collection of pioneering filmmaker and kinetic artist Len Lye. Your guide will tell you more about the building, its history and construction and take you for a tour of the current exhibitions and/or the cinema programme. It will then be time for lunch at Monica's Eatery adjacent to the gallery where you will enjoy a delicious lunch in surroundings inspired by the life and spirit of the gallery founder Monica Brewster. Visits to the next 2 artist studios will follow this. Between visits your guide will also show you some of the renowned public art sculptures that New Plymouth is becoming known for. You will return to your accommodation about 4pm having enjoyed a day in what we think of as the Art Capital of New Zealand.
Cost per person $ 350
The tour is available for a minimum of two people, however if you would like to make a booking for just one person please get in contact. To book email cathy@discovertaranaki.nz